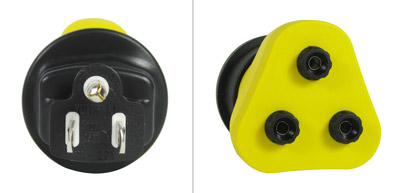 A North American type Earth connection plug.
Has 3 sockets, so up to 3 cords can be connected simultaneously.
Suitable for use in Canada, the United States and Mexico. It can also be used in Central America, the Caribbean, northern South America (Colombia, Ecuador, Venezuela and parts of Brazil), Japan, Taiwan and Saudi Arabia.
If you have any doubt about whether your mains system is properly earthed, we advise using a
socket tester
to check.
Currently out of stock - please contact us for more information.